The ZEUS <=> HANDLING ZH20 Rigid dock shelter is manufactured with cost and durability in mind. The rigid dock shelter is generally used where a wide range of trailer widths and heights are present.
The design of the ZH20
The main frame structure is manufactured using electro-plated ERW rectangle tube with welded braces positioned to the vertical and horizontal frames. The complete dock shelter is positioned on the two high visibility yellow support brackets. The facia curtains are manufactured from hovercraft type material with sewn reinforcement incorporated. Both side curtains have white guide markers welded to the face aiding reversing vehicle to park correctly on the loading dock. The head curtain can be supplied with the company corporate logo attached.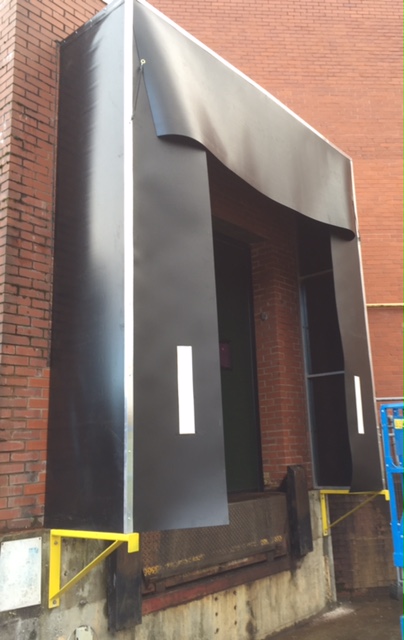 Options – Sewn facia curtains > White or yellow guide marker > Corner cushion pads > Adjustable manual secondary head curtain > Adjustable 240v motorised secondary head curtain > Non standard head curtain depths Loading bay identification to head curtain > Dock or down to ground versions.